Altegra Pro Lite 2.4 x 2.4m Gazebo
The advanced, event compliant, lightweight aluminium 2.4x2.4m gazebo. Designed to commercial-grade specifications; for use by everyone.
We developed our carpark-sized small 2.4m gazebo to balance strength and weight for easy handling and to achieve commercial standards compliance.
Light, engineered aluminium frame components.
Durable polymer connecting joints.
Premium-quality UPF50+ Excellent, waterproof canopy.
Section 238 standard compliance.
Lifetime Warranty.
The perfect small pop up gazebo for use as a market stall tent, a small camping gazebo, and anytime all-day protection is required.

Your Gazebo Purchase Inclusions

Altegra Pro Lite 2.4×2.4m Gazebo.

Your 2.4×2.4m UPF50+ Canopy.
Wheeled Cordura Nylon Bag.

Guy Rope and Pegs Kit.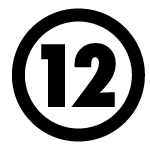 12-Month Canopy Warranty.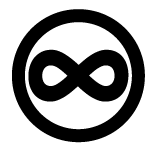 Lifetime Frame Warranty
.

Canopy Colour Selection
Select your preferred colour from our available UPF50+ 2.4×2.4m gazebo canopy colours below.
Once you've made a selection, add the total number required to your cart.
The total displayed includes your 2.4m gazebo, your UPF50+ canopy, shipping and GST.
Unlimited colour and unlimited design potential with your very own custom printed Altegra Pro Lite 2.4 x 2.4m Gazebo. Choose to design a small part or bring your marquee alive with a full custom print.
Our simple shipping policy. Buy the Altegra Pro Lite 2.4 x 2.4m Gazebo online and we'll ship it for free. Added accessories (except 20kg weights) will also be shipped for free! Easy.