Altegra Pro Lite 3×4.5m Aluminium Gazebo
The advanced, lightweight 3x4.5m aluminium gazebo with extensive weather protection and top-rated commercial compliance.
Our super robust Heavy Duty frame re-engineered as a light 3×4.5m aluminium gazebo that retains top commercial safety standards.
Light and strong 40/46mm hexagonal aluminium legs.
Fine-tuned aluminium truss extrusions.
Highly resilient ABS Polymer joints.
Premium PVC-lined Polyester canopy.
UPF50+ Excellent sun protection. 100% waterproof shield from the rain.
Lifetime frame warranty.
Ideal for when 13.5m2 protected area is required and occupant safety is essential. Frequently used as a party tent, display stand, folding gazebo for sports teams and clubs, or as a camping gazebo.

Your Gazebo Purchase Inclusions
Altegra Pro Lite 3×4.5m Gazebo.
Your 3×4.5m UPF50+ Canopy.
Wheeled Cordura Nylon Bag.

Guy Rope and Pegs Kit.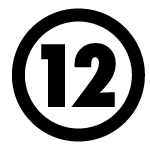 12-Month Canopy Warranty.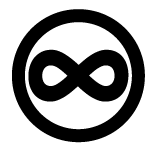 Lifetime Frame Warranty
.

Canopy Colour Selection
Select your preferred colour from our available UPF50+ 3×4.5m gazebo canopy colours below.
Once you've made a selection, add the total number required to your cart.
The total displayed includes your 3×4.5m aluminium gazebo, your UPF50+ canopy, shipping and GST.
Unlimited colour and unlimited design potential with your very own custom printed Altegra Pro Lite 3×4.5m Aluminium Gazebo. Choose to design a small part or bring your marquee alive with a full custom print.
Our simple shipping policy. Buy the Altegra Pro Lite 3×4.5m Aluminium Gazebo online and we'll ship it for free. Added accessories (except 20kg weights) will also be shipped for free! Easy.