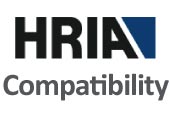 We designed and Manufactured this gazebo to Suit the rigours of high-demand use
Our top-quality aluminium gazebos and marquees have been revised through 15 years of improvement to target reliability for frequent use. Our commercial gazebo users put our pop-up tents through the heaviest use, therefore, are a valuable source of feedback for product revision and innovation. As a result, all components of our Pro Lite lightweight aluminium gazebo range are no less than professional grade.
The Hire and Rental Industry Association Australia – HRIA is the authority who advocate for the safe use of portable shade structures. Our recommendations for safe gazebo use is based on the HRIA Marquee Weighting Guide and the HRIA Marquee Pegging Guide. And the HRIA members who are our customers, those who have to meet the highest requirements, are why Altegra 3×4.5m gazebos are widely regarded as Australia's best.