Altegra Pro Lite 3x6m Marquee
Our 35% lighter 3x6m marquee eases the burden of large folding marquee setup while maintaining comprehensive protection.
The Pro Lite is our painstakingly engineered lightweight aluminium 3x6m marquee frame that maintains leading commercial specifications – making it a highly portable folding marquee that passes stringent event requirements.
Light optimised aluminium frame.
40/46mm hexagonal aluminium legs.
Durable polymer connecting joints.
Fabric reinforced UPF50+ Excellent, 100% Waterproof canopy.
Backed by our Lifetime Warranty.
The ideal 3x6m pop up marquee for easily deployed outdoor shelter covering 18m2 or up to 30 people.

Your Marquee Purchase Inclusions
Altegra Pro Lite 3x6m Marquee.
Your UPF50+ 3x6m Canopy.
Wheeled Cordura Nylon Bag.

Guy Rope and Pegs Kit.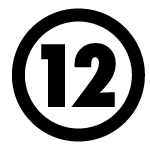 12-Month Canopy Warranty.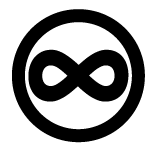 Lifetime Frame Warranty
.

Canopy Colour Selection
Select your preferred colour from our available UPF50+ 3x6m marquee canopy colours below.
Once you've made a selection, add the total number required to your cart.
The total displayed includes your Pro Lite 3x6m marquee, your UPF50+ canopy, shipping and GST.
Unlimited colour and unlimited design potential with your very own custom printed Altegra Pro Lite 3x6m Marquee. Choose to design a small part or bring your marquee alive with a full custom print.
Our simple shipping policy. Buy the Altegra Pro Lite 3x6m Marquee online and we'll ship it for free. Added accessories (except 20kg weights) will also be shipped for free! Easy.